AIA, LEED AP
Principal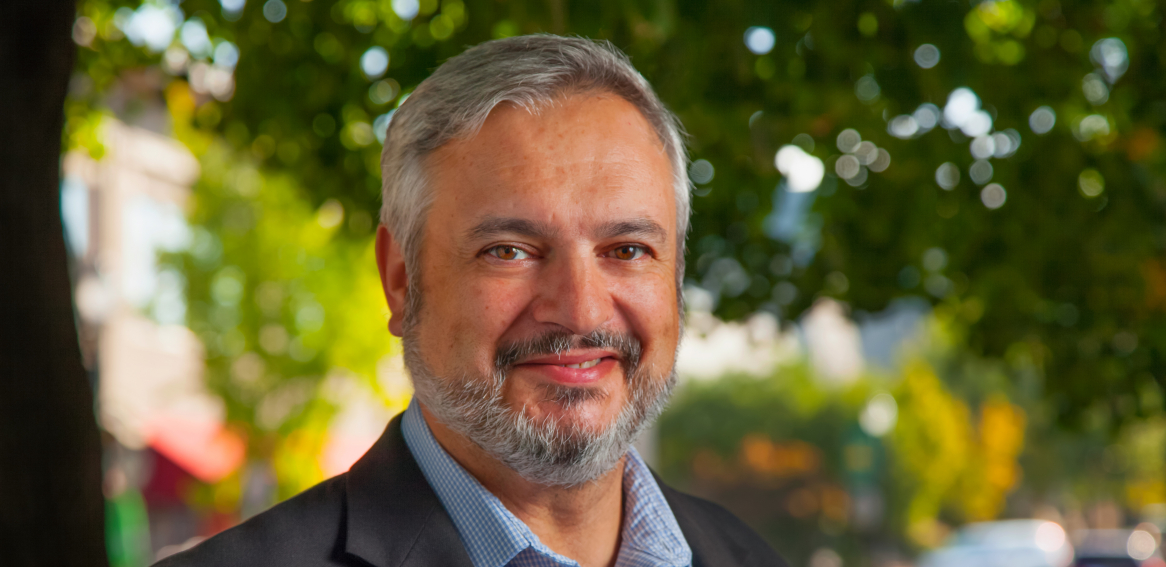 When Javier was a child growing up in Spain, he had dreams of one day becoming a nuclear physicist, but quickly discovered that his brain "just wasn't wired for chemistry." Inspired by an uncle and two cousins who were architects, one day "it just clicked" and Javier knew he wanted to be an architect.
In 1990, Javier earned a Master of Architecture and Urban Planning from the Advanced School of Architecture in Madrid, Spain. He moved to the U.S. in 1992, and in 2000, earned a Master of Construction Management from Washington University in St. Louis, MO.
Javier has been active in student life design for more than 20 years and has managed numerous new construction and renovation projects for universities across the country.
Javier has always enjoyed the social aspects of architecture; over the years he has developed a passion for accessible and barrier-free design. He remembers bringing a wheelchair to the office one day for his co-workers to experience the space and furniture from a disabled person's point-of-view. "It was an eye-opening experience that made me realize the importance of architecture's effect on a person's quality of life."
Javier lives for design and construction, and also enjoys spending time with his wife, Kathy, and their two children. He also enjoys cooking, skiing, and riding his motorcycle across southern Missouri.
Favorite quote:
Treat others as you want to be treated. Always with respect.
Hidden talent:
I'm ambidextrous, and can write with both hands at the same time - one to the right and the other to left in a backwards/mirror image.
First job:
Drawing cartoons for an English children's book that teaches Japanese. At the time, I did not know English, and I've never learned Japanese.
(Work performed while Principal at Mackey Mitchell Architects)
Student Housing
Governors State University

Indiana University


Rose Avenue Residence Hall – New 450 bed residence hall - View Image

Kansas State University


Jardine Apartments Phase 1 - View Image
Jardine Apartments Phase 2

Miami University of Ohio


Western Campus Housing
Anderson-McFarland Hall Renovation

Missouri University of Science & Technology


Residential College Phase I – New 250 bed residence hall with residential college support spaces
Residential College Phase II – New 300 bed residence hall

Southern Illinois University Edwardsville


Evergreen Residence Hall – New 550 bed residence hall with apartments and suites

University of Colorado


University of Kansas


GSP Residence Hall Renovation

University of Missouri Columbia


Southwest Campus Housing – Two new residence halls for 659 residents. Suites and Semi-suites. Living-Learning Community - View Image

University of Notre Dame


Badin Residence Hall
Duncan Residence Hall - View Image
Ryle Residence Hall

University of Wisconsin – Madison


University of Wisconsin – Stevens Point


Suites at 201 Residence Hall

Washington University in St. Louis


Eliot Residence Hall – New 150 bed residence hall. Suites and semi-suites
Liggett/Koenig Residence Hall – New 300 bed residence hall. Suites and semi-suites
Village Residence Halls – Four new residence halls with 400 beds. Two buildings designed for Greek life. - View Image

Western Illinois University


Corbin/Olson Residence Hall – Renovation of two residential towers with 900 Beds.
Residence Hall Lobby Renovations
Student Dining
University of Kansas

Western Illinois University


Corbin/Olson – Renovation of two old dining centers into a single new kitchen, servery, store, and dining hall.
Student Life Planning/ Pre-Design
Governors State University

Kansas State University


Jardine Neighborhood Redevelopment
View More