AIA, IIDA
Project Architect and Interior Designer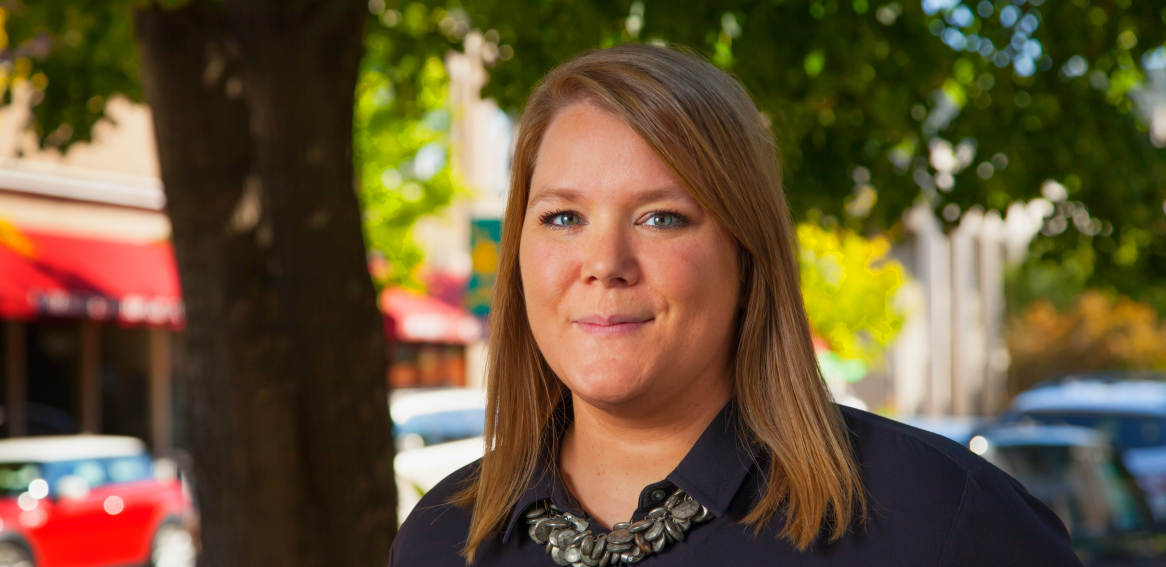 As a kid, Meghan said she always considered "play time" an ideal time to re-design her bedroom, which was nearly a weekly occurrence. Building an elaborate fort or designing a custom Barbie house using her brothers' building blocks was her idea of the perfect play date. So, it seemed almost inevitable that as an adult she would go into a profession that focused on interior space design.
Meghan's mother has a degree in interior design but went on to become an elementary school art teacher. Meghan says she remembers spending summer vacations with her family touring old homes and art museums – the perfect mix of art and design that taught her to appreciate not only art, but also the spaces surrounding the art.
Meghan is a Licensed Architect and Registered Interior Designer in Missouri and has a Master of Architecture from Kansas State University. She describes her design style as eclectic, appreciating all the different facets of design and how they came to be. "I like to look for the overlaps between different styles or periods of design to see how they can be melded together. I think it's very important to understand the space you are designing for and to make design decisions that complement their context."
Meghan has nine years of design experience, which includes student housing and dining as well as retail and restaurant design. Her background in architecture gives her a comprehensive understanding of both the technical and artistic aspects of design. She is extremely knowledgeable of sustainable materials that are best-suited for residence halls.
When Meghan is not working, she enjoys spending time with friends at the local coffee shop and playing with her dog, Leah. She recently purchased a 110-year-old historic Colonial Revival home in Old Town St. Charles that she is restoring.
Favorite piece of clothing:
Any scarf. They are just so cozy. I would wear a scarf year-round if heat wasn't a thing.
What recent project are you most proud of?
Williams Village East at the University of Colorado Boulder. I think we have designed some really neat character into this building, and I am very excited to see the end product. 
Favorite movie:
Newsies. I'm a sucker for a good musical, and Newsies was one of the first movie musicals I saw, and I just think the music is fantastic and timeless.