AIA
Project Architect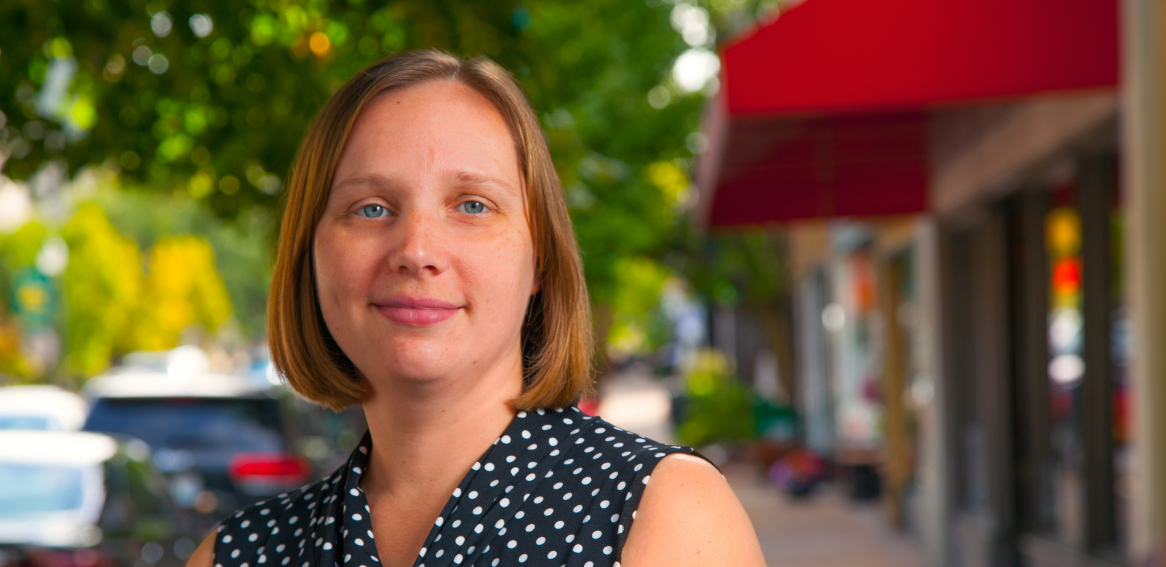 Laura Smith says the greatest joy in architecture is a job well done, when the client is happy and the job is complete. "It's great to be able to drive by a building and say, 'I did that!'"

Laura graduated from Drury University in Springfield, Missouri where she was a member of the Tau Sigma Delta honors society. She came to KWK in 2013 from Harrison French & Associates in Bentonville, Arkansas.

She has worked on both large- and small-scale retail buildings during her career, in addition to residence halls and office remodels. At KWK, she helped design Brooks and Bluford halls, plus the new Restaurants at Southwest dining facility at the University of Missouri-Columbia. She also worked on the new residential commons at Missouri University of Science and Technology and the Pioneer Hall renovation/addition at the University of Minnesota.

Laura describes her design style as mostly traditional and likes the warm and inviting atmosphere that the style creates.

What's something you think everyone should do at least once in their lives? I think everyone should travel. Pick a place that is interesting, but entirely different from where you live and travel there, for an extended stay, two weeks at a minimum so you can really experience the culture, the people, food, and festivities. It is good for a person to know how fortunate they really are.
What's your motto?
Enjoy today and every day – tomorrow may never come.
Where is the most interesting place you've been?
Siem Reap, Cambodia. Siem Reap has many ancient temples that are lost in time and taken over by the jungle (best known as the location of Tomb Raider, yes, it's a real place). The people are unbelievably kind and happy. The food is amazing, and the area enjoys warm temperatures most of the year.